Hi
my name is Bronwyn Quigley and for the past twenty years I have practiced massage in Melbourne Victoria, Bangalow and Brunswick Heads in Northern New South Wales, Australia and I have enjoyed the warmth of attending to this community.  I am a member of Massage and Myotherapy Australia and I am dedicated to the ongoing education and refinement of my craft. I draw from many different and complementary techniques to provide a bespoke treatment with ongoing care and consideration for every changing presentation each day brings.  Honoring that the real healing and change happens within and from the individual who is present.
Throughout my career I have had the great privilege of working with many different specialized body workers and have drawn great knowledge and wisdom from them.
My approach to Remedial Massage is evolving everyday and is constantly being informed and challenged within a field which keeps me utterly devoted to the mysteries of living this life. I intend to create a space where people can expose their tender underbellies and become soft and open, allowing the contractions of life to release.
Special Interests are many…here are a few: the mind body spirit connection; the heart centre as a great manifestor; generally the deeper and more profound healing aspects of the human experience." I am a keen yoga and philosophy student with a deep respect and love of the natural world.
What are some of the benefits bodywork treatments offer:
°  Help shift build up of lactic acid and other debris in the body
°  Alleviate the discomfort of aches and pains
°  Encourages joint mobility and strength
°  Access and release areas of deeply held contraction
°  Bring much needed nutrient and oxygen rich blood to areas of congestion
°  Aid the flow of lymph
°  Boost your immune system
°  Bring you into a space of stillness
°  Calm nervous system bringing peace to mindbodysoul
°  Encourage the free flow of energy in the body
°  Fight or flight response de-activated, lifting the burden on the adrenals
°  Promotes a restful nights sleep – allowing for much needed restoration and healing
°  Help you to become in right relationship with your body.
………..and more..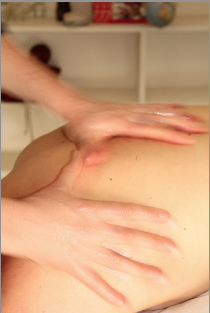 "Think of the body as full of all pathways to enlightenment.  The body is all deities. When you contemplate the body as divinity itself, you find liberation." Abhinavagupta