Appointments
Made by phone or online through contact form or via email.  If I have not returned your call right away it is because I am working with a client.  I will get back to you as soon as my hands are free as your call is important to me.
Payment Structure
Payment is due at the time of your session.  Cash or personal cheque . Treatments are claimable through Health Insurer.
Cancellation and Lateness
There is a 24 hour cancellation policy.  If your lateness bites into another person's time or my own, you will only receive the time you have allowed for yourself.
Please contact me at least 24 hours in advance if you need to cancel and reschedule.  A fee of 50% of total will be applied if you do not respect this courtesy.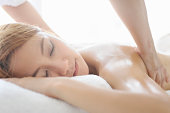 Cleanliness
If you are in the throes of a heavy cold, flu or another contagious illness, please reschedule your appointment.  In an endeavor to keep the space free of unwanted bugs.  Thank you.
For your safety please do not arrive under the influence of drugs or alcohol as they may inhibit your body's ability to receive the work safely.
Scope of Practice
If I feel a client requires further care, I have a well-respected network of health practitioners I draw from.  Ultimately I have the best interests of my client in mind.  Your wellbeing is paramount.
Confidentiality
All treatments and conversations are confidential.