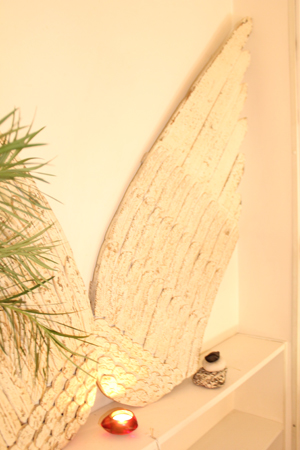 Initial Session
There is usually an extra 10 minutes devoted to gathering all the information we work with in the first session – this is complimentary.  I will be guiding you through the treatment (only communicating occasionally when required), so all you need to do is utterly relax and let your mind go and allow yourself to receive.  Upon completion of session there is a little time to discuss any concerns you may have or anything else you may wish to share.  There is a document outlining how to make the very most of a massage which you may take home.
Communication
Please let me know if you are uncomfortable in anyway. Let me know if the pressure is too firm, temperature too extreme; comfort levels etc..  We work together for the greatest outcome.
How Often?
Ideally weekly is perfect for maintenance and preventative medicine.  Regular massage at least once very 3 months is recommended.
Comfort
My Athlegen Deluxe heated table has a sheepskin, padding and warmer.  I have pillows to bolster body parts, clean towels, sheets and blankets.  Lavender eye pillow to calm your senses.  All can be added or removed to boost your comfort levels.  The room is heated on cooler days and a fan is used when warmer.  There is a diverse and substantial library of music I have collected over the years, if you would like something in particular, please ask.  I use Melrose Professional Massage Oil which is water dispersible, black sesame oil and mustard oil from Kerala Southern India the worlds' Ayurvedic capital; po som oil; Weleda Arnica Oil, and many essential oils.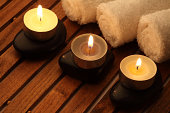 Sacred Space – Alberto Villoldo (author "Shaman, Healer, Sage.)
"In this space we leave behind the affairs of ordinary life, the bustling world of meetings and schedules, and prepare to meet the divine.  Sacred space allows us to enter our quiet inner world where healing takes place. Here the mundane cannot distract us, and every act is hallowed and deliberate; yet sacred space is neither serious nor ponderous. Within sacred space we experience the lightness of our being.
Sacred space is a healing sphere that is pure, holy and safe.  Everyone within this space is protected, able to release grief and pain and experience the joy that often accompanies the healing process.  Much of our fear and pain derives from the feeling that the world is not a safe place for us.  When the world is dangerous and predatory we raise our defenses. Our psychological armor goes on.  Sacred space creates an environment where our defenses can be lowered, where we can explore our soft, tender underbelly.
The call comes from our heart; the voice is our love, Spirit responds.  When we call within sacred space, the Universe conspires on our behalf."