"Wheels of Life" Anodea Judith Ph.D
There is a revolution (or is it an evolution) taking place across the globe!  Yoga…  As a companion book to the practice of Yoga this is very helpful.  Within these pages Anodea guides you through the "Wheels of Life" – the energetic vortices known in the yogic circles as chakras.  Backcover reads;  "As portals between the physical and spiritual planes, the chakras offer unparalleled opportunities for growth, healing, and transformation.  Anodea Judith's classic introduction to the chakra system, which has sold over 200,000 copies, has been completely updated and expanded.  It includes chapters on relationships, evolution, and healing, and a new section on raising children with healthy chakras".
"When Things Fall Apart. Heart advice for difficult times" – Pema Chodron
Pema Chodron is an American Buddhist nun and one of the foremost students of Chogyam Trungpa, the reknown meditation master. Back cover reads; "When things are shaky, we are on the verge of something.  The usual advice for coping with pain and suffering is to sweeten it up, smooth it over, or take a pill.  But distraction only makes you miss opportunities for happiness – when the courage to live in the present can bring clarity and even spiritual change.."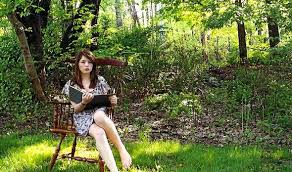 "The Law of Divine Compensation" On Work, Money, and Miracles – Marianne Williamson (Author of A Return to Love)
This book offers bite size nuggets of insights and inspiration from "A Course in Miracles". When I was having a particularly challenging day or two with negotiating my own emotions and trying to stay out of habitual over-reaction….I picked up this book and opened the page to this immensely powerful and timely message:…."By holding onto my anger, I am attaching myself to the realm in which I can be made angry.  I am seeing someone outside myself as the source of my loss, thus dooming myself to experience the loss.  In a perverse way, it's as though I am idolizing the very people who hurt me.  For if I'm thinking they can take away my good, then I must be thinking they were the source of my good!  I must be thinking they're more powerful than God, since I'm thinking they can permanently remove from me what God wills me to have."
Recently I have experienced the amazing transformations of all my clients who have been on "The Fast Diet".  In all cases the contraction in their bodies has dramatically lessened, they are more hydrated, skin is glowing.  They are reporting less aches and pains and more energy.  It really has been quite an incredible change.  Perhaps resting the body from all the digesting and metabolising frees up energy to heal other areas of the body during deep sleep?  (Simply eating less for two days a week and for the other five eating a little more but still healthy meals.  Women 500 calories and men 600 calories on the two fast days.) A great website with all the information you need www.thefastdiet.co.uk.